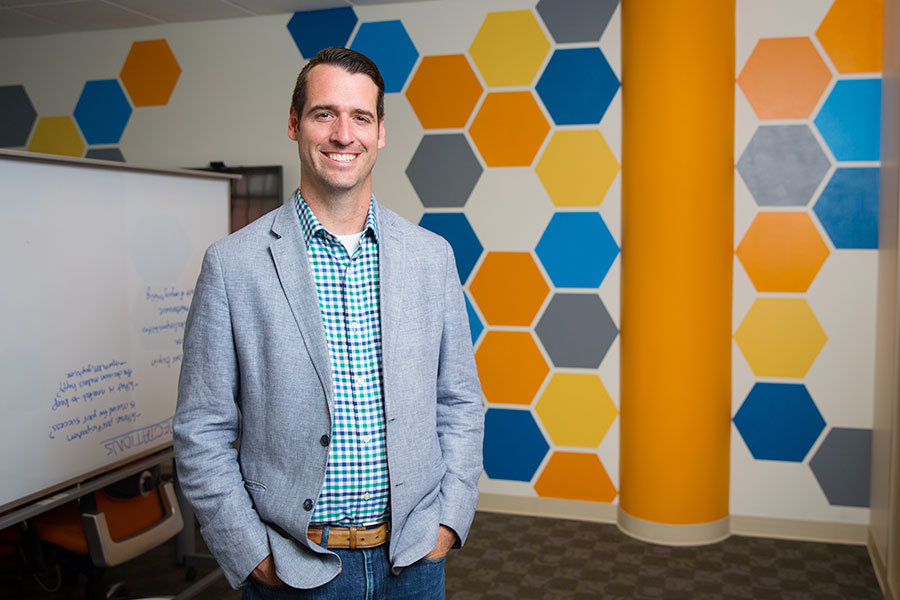 If you had known then how hard it was going to be, would you have started Clearview Social? I think the answer for most entrepreneurs is: probably not. It's a very different question than "are you glad you started your company?"
Are you glad you sacrificed all the time, money, sleep, peace, and comfort to build your business? The answer to that one is, absolutely. Building a company is the hardest thing I've ever done, but I love it. I have plenty of regrets for the mistakes I have made, but no regrets about taking the journey. That being said, in no particular order, here are the hardest lessons I've learned:
Lesson One: It's really easy to hire friends, it is much harder to fire them.
Sometimes people confuse building a company with throwing a party. You want your favorite people, the most fun people, at your party. In your company, you want the right people for the job. Since many people dislike their jobs, the idea of working with friends is very appealing, but I made the mistake too many times of hiring friends or people I really liked even when they were the perfect fit for the job. In every single case, I agonized for weeks or months over letting them go and in the end, it was the best thing for them and for the company to part ways.
Lesson Two: Employees fail without crystal-clear expectations
No one draws a map for entrepreneurs; they have to make it up as they go. Early on in my business, I make the mistake of assuming my team members would just figure it out. Some did and were successful in spite of very little specific direction from me, but others didn't and that's on me. Now I strive to provide every employee with a scorecard for how they can win on a daily, weekly and monthly basis. I work to ensure each hire can be judged by specific leading and lagging metrics. For example, my sales people are judged based on total sales each quarter, but that is a lagging metric. The leading metric they are judged by each week is quality touches (calls, emails, LinkedIn messages) and demos set. That way I know and they know if they are being successful on a day-to-day basis.
Lesson Three: Develop a thorough interview process and follow it every time
Startups are fast moving and the ability to be agile and make quick decisions is awesome, but this hard lesson has cost me more sleep than any other as a founder. The best book on hiring I've read is Who: The Method for Hiring by Geoff and Randy Smart. This book details a five-part interview process that takes the emotion out of hiring and dramatically reduces the chances of making a mistake. When I follow this process religiously, my hires have a far greater chance of success. When I just go with my gut, I'm almost always disappointed. This book recommends interviewing at least 20 people for each hire you make, and then at least five hours of total interviews with each individual before making a decision. This may seem like a lot, but it is NOTHING compared to the pain and suffering caused by hiring the wrong the person.
Lesson Four: Get everybody rowing in the same direction
In the third year of our company, we set a goal to double in size and break the million dollar mark. If we were to reach the goal, we would take a Carribean Cruise as a company to celebrate. The entire year we were focused on working as a team to make the goal. We made it just barely and had an amazing experience traveling together that next year. The following year, we tried to replicate the goal. However, since we had grown larger, we set our next goal as a leadership team and never got buy-in from the entire group. It was simply the goal of the managers, and consequently, we fell short of our goal.
Lesson Five: Full-time employees are 10x part time consultants
As I look at the team members that have succeeded and those who have failed, the most successful have one thing in common: they get the job done. They don't make excuses, they don't point fingers, they just get to work and find a way to solve problems. A team member that is accountable, that truly takes responsibility isn't 20-30% more effective, they are 4-5 times more effective. In the past five years we made one mistake too many times, but hopefully never again. That mistake was hiring part-time workers. Part-time hires and consultants working one or two days per week have almost always failed miserably because they aren't "all-in." They aren't committed to the vision and don't eat-sleep-breathe the hard problems of our company.
Conclusion
We've made so many mistakes in growing this company, but fortunately, we have made enough correct decisions to stay alive and thrive through the ups and downs. We have gotten to this point by building a great team that is committed to our company vision. They make coming to work every day a blast. I hope some of my mistakes can provide some insight to anybody building a team or a company. I'd love to hear some of the insights you have learned from building your company. Please leave a comment if you have learned something through building a company.