All my life, I never really liked rules. I was never the straight-arrow student in my class and always requested an "alternative project" from the teacher. My first word must have been "why," as I questioned every single thing I was told to do as a child, even suggesting alternative punishments when I was bad. I made my own path and found my own way through every piece of my life.
Even in my first couple jobs, I created positions for myself that best fit what I was good at and enjoyed. (Like, Pizzeria Front Deck Coordinator- aka Phone Girl, when I was 16 and Event Planner/ Operations/HR trifecta super job, I had right out of college )
So when an opportunity presented it's self to join a startup company after being at my previous job for almost 10 years, I saw it as the perfect fit. I quickly realized why the StartUp life was right for me:
You can create and tailor your own position, making it whatever you want to be. I thrive in an environment where I can show what I'm really good at, and add value to the team.
At a startup—especially a very small one—nearly every problem is an opportunity for you to step in and add value. Your coworkers are more likely to appreciate an action-oriented, problem-solving approach.
https://medium.com/office-hours/working-at-a-startup-vs-working-at-a-large-established-company-what-to-expect-d1b5e21a420
You're never bored. By never, I really mean never. Everything is constantly changing and evolving at a startup. Processes, products, coworkers, rules… it changes by the week. All the new ideas and excitement keep me awake and alive in my job!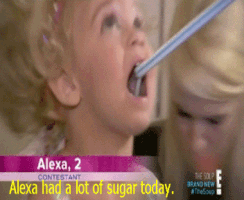 Freedom. Creative freedom, time freedom, freedom to learn. At a full time corporate job, you are not always given the freedom to be creative as expectations and processes are already set. Not to mention, the fact that you might be chained to your desk between 9am and 5pm. At a StartUp, you are free to work when you work best (early morning, late at night ect) and are giving creative freedom to try new things and see what works best for your business model. Also, the freedom to learn and grow with the company is also extremely attractive to me. I learn better in a real life environment and it doesn't get anymore real then a StartUp!
The StartUp life isn't for everyone, you need to have some form of self discipline and accountability on yourself, or else failure is inevitable. Even more importantly, you need to care about the company you work for and want it to succeed. The startup-life requires heart and soul, do you have what it takes?
Lindsey Ziccardi // Director of Client Success. You can connect with me on LinkedIn linkedin.com/in/lindseyziccardi for questions about getting your employees sharing to social media, or you can find my favorite recipes at https://www.pinterest.com/lindseyziccardi/-recipes-/
Click here to download our strategy guide: 9 Ways to Get Your Employees Sharing to Social Media – https://clearviewsocial.com/lp/get-your-employees-sharing/