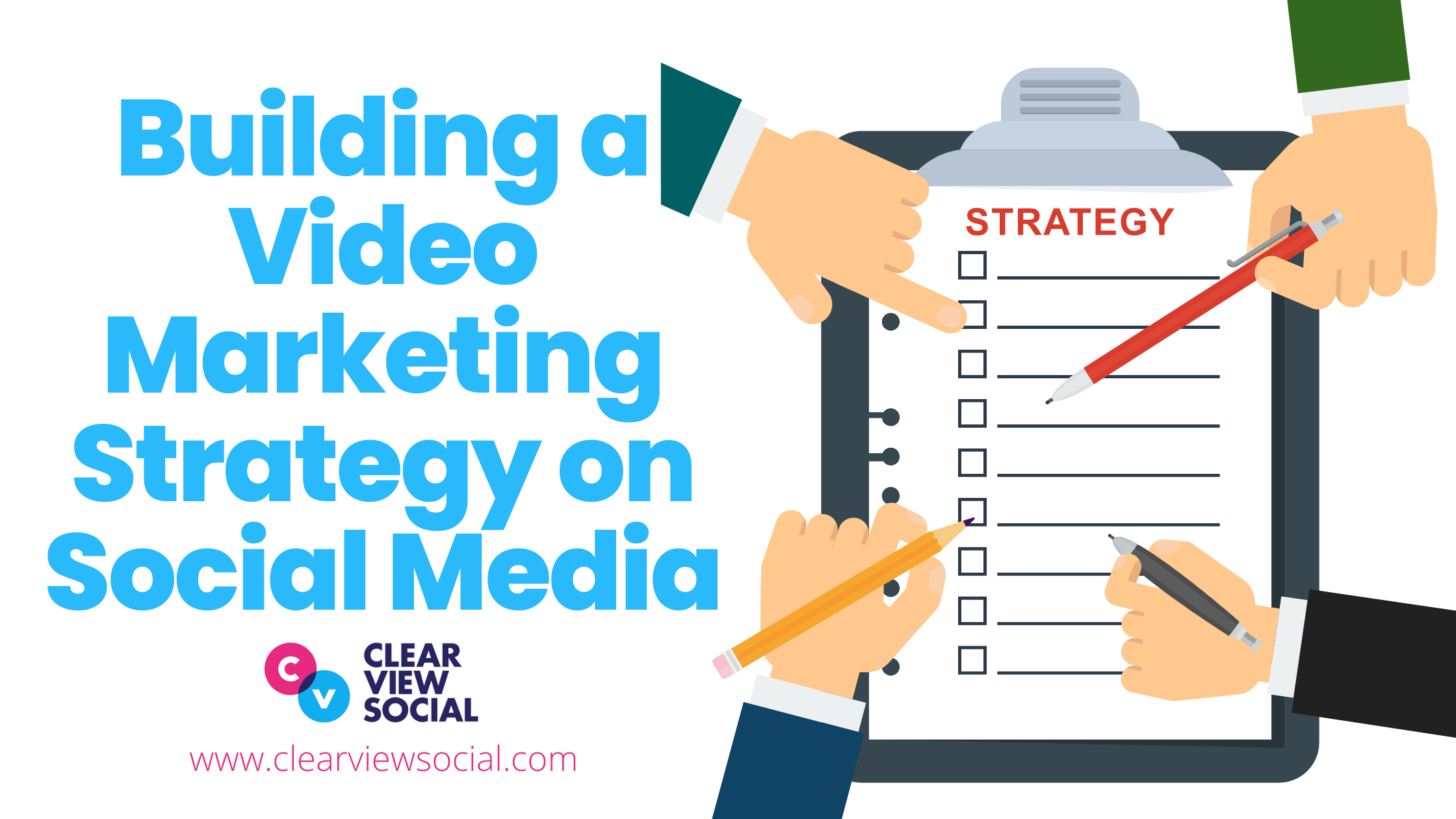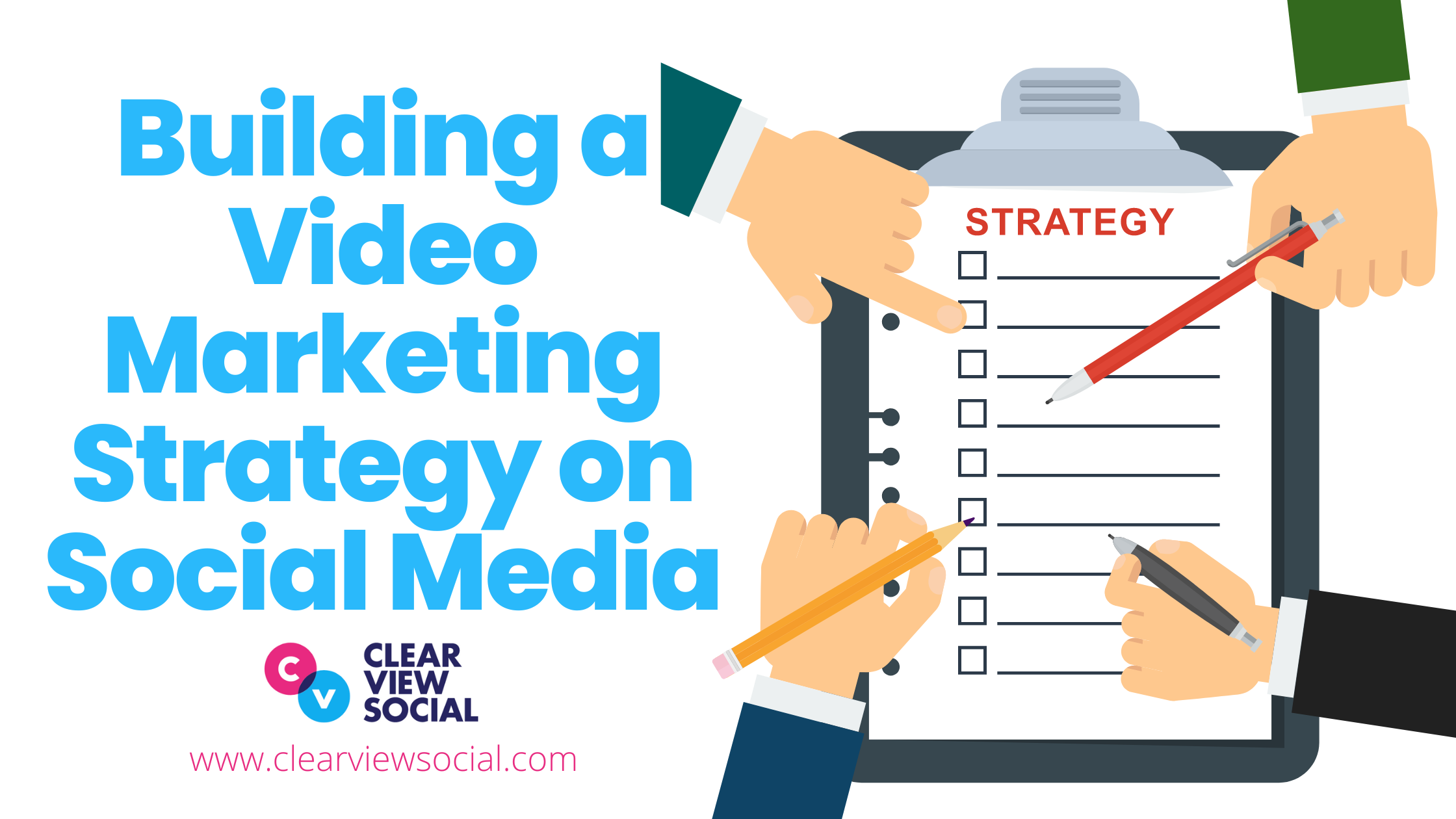 Videos make up an enormous part of any business's marketing strategy. In 2022, 86% of businesses incorporated video marketing, up from only 61% in 2016. With this surge of video content, it's time for your firm to get on board . And one of the easiest ways to get started is with social media. But Rome wasn't built in a day, and your social media video marketing strategy is going to take a bit of time and effort.
Follow the steps below to craft your own social media video marketing strategy and make your firm more visible online.
Choose your social media platforms
If you do any kind of social media marketing, you're probably already familiar with the most popular social media channels. But just in case you time-traveled here from 1985 with Marty McFly and aren't on social yet, here are the key social media platforms for your marketing and the different video options available on them.
1. Facebook
Facebook prioritizes videos that are most relevant to what users want to see on their timelines. Most Facebook users enjoy live video, so it's a great platform if you want to utilize that in your social media marketing strategy. Facebook also offers a detailed video checklist to help your content succeed on its platform.
2. LinkedIn
LinkedIn users are professionals, so this is the perfect platform if you're a B2B firm. People on LinkedIn often use it to look for jobs or learn more about their craft. Explainer videos, product tutorials, or a video sharing thoughts on a recent industry announcement all work particularly well on LinkedIn.
3. Twitter
For Twitter, you want to keep it brief
(See what we did there?)
Videos that work best are 15 seconds or less, so get to your point right away. To expand your social reach with Twitter, try pinning videos to the top of your page. Making short personal video responses to comments on your Tweets is also a great way to increase audience engagement.
Specify your target audience and message to build brand awareness
Once you have your platform, hone in on what you want to say to your target audience. It helps to start by doing a little research and creating a client persona—think about where your ideal client wants to spend their time on the internet and make your videos specifically for that person.
It's also helpful to think about your company's branding on your website or any existing social media and implement some of that copy. Implement any calls to action you already use in your marketing videos. This cohesive creative design across your social platforms and website will build brand awareness with your audience.
Define the types of video you want to make and your budget
With social media video marketing, it's easy to get in over your head by spending way more money on videos than you originally thought. To stay profitable with video, decide which types of videos you'll make in advance and thoroughly plan out your budget. Common types of video for social media marketing include:
Product demos
Customer testimonials
Employee recognition videos
Webinars
Explainer videos
Expert Interviews
Live videos
Company value statement videos
Some of these cost more than others, and certain ideas you want to implement (like animation) may mean you have to hire outside help, which will add to your budget. Identify your video needs in advance so you can consider what video will suit your marketing strategy best.
Maximize your videos for social media
You might think everyone watches video the same way, but that's not the case. On social media, there are a few pitfalls to avoid. For example, a lot of people watch videos on social media without sound. That means you need to make sure your videos are subtitled at the very least. (And maybe don't shell out thousands of dollars on that perfect song for the background, because most people won't even hear it.)
Don't forget to shoot video that works on different screen sizes. Clients can search the web on all kinds of devices, from smartphones to computers, or even their PS5 if they want to. You want to ensure any important visual information can be seen on all these different platforms.
Simplify your social sharing
Once you create your videos, you need to share them, and your employees can be great advocates. But they may need some support to get started. To encourage your employees to share your video content, you should:
Make it as easy as possible for employees to share through a slack message, email, or text message.
Not expect too much from your employees. If they can't think of a witty saying to go along with the video, that's okay. It's better than your employees not posting videos at all.
Tell your employees that just because no one likes a post doesn't mean they didn't read it. People can be shy to share if they think no one is listening, so you need to do what you can to take the fear away.
You can also utilize employee advocacy software to make social sharing seamless and encourage more employees to sign on to share your content.
Use analytics to track your success and reassess your goals
Some social media platforms have an analytics feature that lets you see how many people viewed your video and learn more about that person. For example, Twitter tracks social media marketing analytics like video starts, retention rates, and completion rates in their media studio. Choose the engagement metrics that work best with your goals and track those. Once you hit your intended viewership goals, you'll need to reassess and plan for how you want to keep growing.
Analytics data can be pretty dense, so you may need some help figuring out what exactly to track for your firm.
Clearview Social simplifies social media video marketing
If you find analytics data overwhelming, Clearview Social's robust analytics feature breaks down who is clicking on your content and which kind of videos are getting the most clicks. Clearview helps your business understand what type of video marketing content works for you and why with weekly and monthly ROI reports.
We can also help you improve your social media visibility by helping employees easily share your firm's content through their personal social accounts. Clearview allows you to schedule posts in advance and lets your employees share from an email prompt in only one click, so they can help you amplify your content without any hassle.
At Clearview Social, we believe social media should be simple. To jump-start your social media video marketing strategy, reach out today to Get A Free Demo.