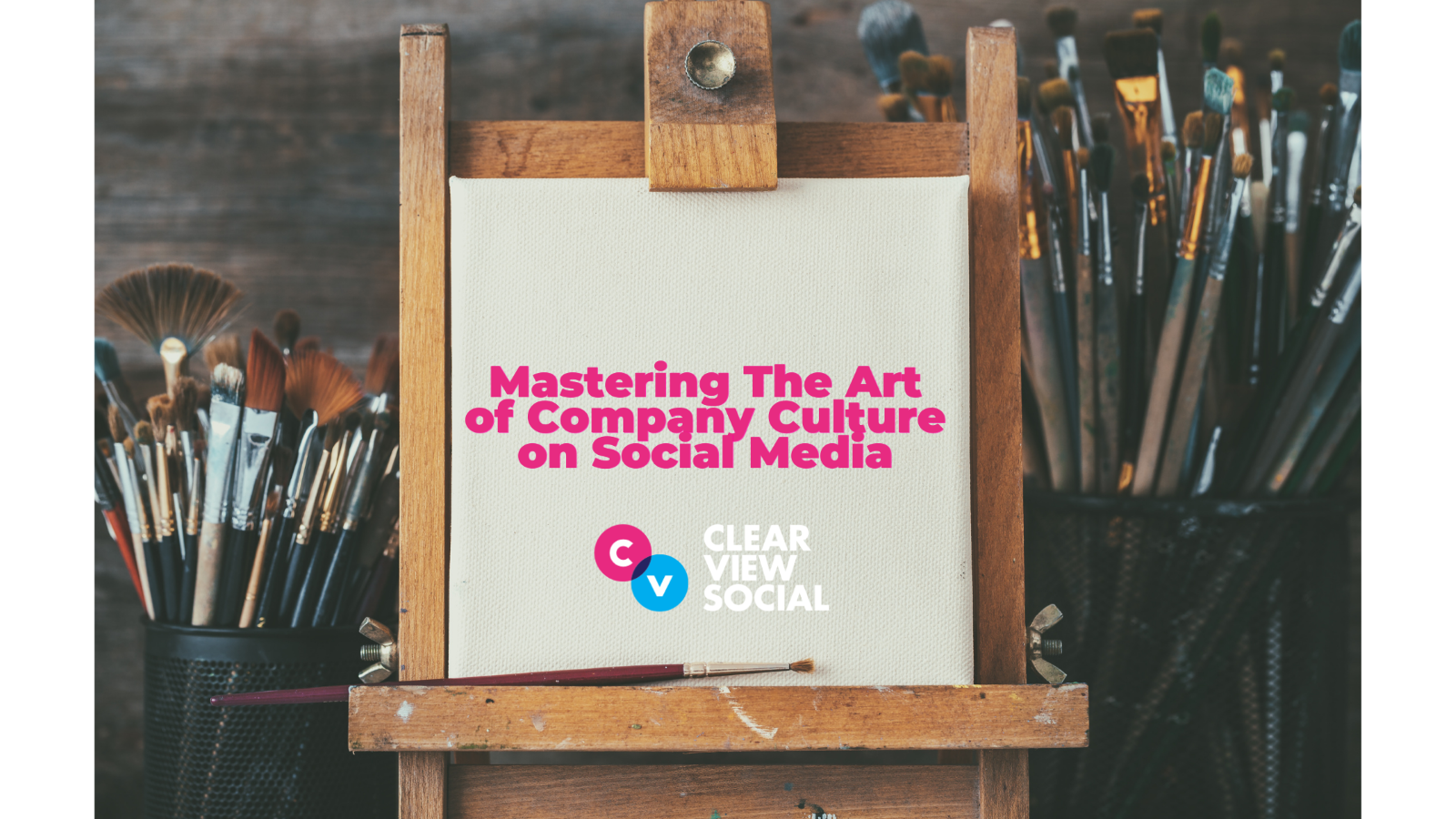 Put this into perspective: your company pages on social media start as a blank canvas. As a marketer, it's your job to utilize your paint pallet to best represent your company's brand on this canvas. Mastering the art of company pages on social media may seem tricky as brand guidelines can restrict your creative freedom. However, if you only use black, white, and grey – the true colors of your company's brand won't shine through. So, how can turn that blank canvas into a masterpiece? 3 words: Incorporate company culture.  
Here are 10 ways you can add some color to company culture: 
1.) Humanize your company
Take advantage of social media while featuring your company culture. Putting faces to names allows clients to get a better feel for who and what your company really stands for. Imagine you are choosing between company A and B based off of their company Linkedin page.  
Company A's page is mostly infographics and links to their company website. Company B also posts important company content, but they also post their smiling employees, videos at company events, and pictures of their office that is located on a waterfront.  
Which company are you more likely to book a meeting with?
Promoting your business to be friendly and prioritizing company culture is more likely to grab the attention of potential clients and make them eager to learn more about what you do.
2.) Showcase your clients success stories through testimonials. 
It's no secret that actions speak louder than words. When your client/customer accomplishes something with the help of your product/ services, give them a shout out or interview them to get some feedback as to how they got to the point they're at. Showing your target audience that you can help and appreciate how far they have come will validate your brand.  
3.) Work anniversaries and employee shoutouts
Employees make-up your color pallet. The way they perform and their willingness to work hard reflect upon the continued success of your brand. Employee advocacy is essential. Let them know they are appreciated by posting on work anniversaries, or celebrating their success and growth. Clients/ customers love to see the faces behind the masterpiece.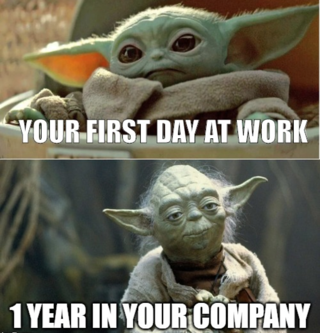 4.) Employee take-overs
Let your employees take over the company social media pages for a day and have them share their day-to-day  experiences. Again, let the faces behind the masterpiece have their time to shine! 
5.) Networking/ Conferences 
Attending industry related conferences allow you to connect with those inside your industry. Participating in industry related events also inevitably connect you with prospects. 
6.) Maintain a good mix of planned and spontaneous content
Orchestrating planned content is important, but one way to stay vibrant is posting on the fly. For example: Go live on Linkedin, Facebook or Instagram. Post an industry related article that aligns with your brands motifs. Post your office pets!  
7.) Moments of collaboration
Take a stroll around your office and try to capture candid moments of teamwork. If you are remote, pay attention to detail in group chats on your company's internal communication application. Employees piggybacking off one another is a core part of culture.  
8.) Continuing education and recognizing it
Some companies offer to enroll their employees in courses to help further their knowledge and expertise. If employees choose to partake in these extra curriculars – give them a shoutout on social media. It is promising for prospects to see you hire top of the line workers!  
9.) Use memes to stay playful
Memes are more than just funny and witty – they are relatable! Memes have become a new medium for communication. They boost morale while maintaining corporate culture. Rather than posting a post with a lot of text, using pictures and videos can be all you need to spread a message. 
10.) Adopt an advocacy program
74% of employees feel they are not up to date on company information and news (Trade Press Services) and 85% of employees said they are most motivated when management offers regular updates on company news (Trade Press Services). Employee advocacy programs allow employees to frame content organically in their own style and voice. This makes both the brand and themselves look good. With that being said . . . Clearview Social can be a starting point.   
 Using company culture to add color to your pallet not only demonstrates a thriving work environment for potential client/ customers, but it also results in greater appreciation from your employees.  
Ah, company culture in the midst of generating leads…now that is what I call art!          

{{cta('df8469d9-9ba9-4dab-8e7e-86c0bd8f6eef','justifycenter')}}