Sharing on Social Media at work has changed. What used to be a no-no is now a please do! That is, it's ok for the employee to discuss their business on social, but you still can't spend your work day commenting on pictures from your friend's European Vacation.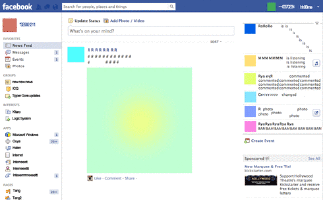 This new trend of empowering employees to share professional content about their companies is called employee advocacy The concept of driving business through employees on social media is gaining speed because it works. Companies are waking up to power of their own workforce. Consider that people are 71% more likely to buy products and services recommended by people they trust, so companies are starting to give their employees the tools and training to make an impact.
Effective employee advocacy is also having a positive impact on culture and engagement. When employees show a sense of ownership and pride over what the company is working on, it not only make them happier in their work, but it helps them spread the message of not just the quality of the services they offer, but of the company itself. Everybody loves to brag on social media, so companies are starting to turn that into a big win for the company.
So how do companies get started? How do they leverage already busy employees and professionals to get them sharing approved content online in the right way?
The Hootsuite blog made a great point in their recent post:
Employees need to know not just what the message is, but also the best way to communicate it. What kind of language should they use? How often should they post? How should they respond to comments?
https://blog.hootsuite.com/a-6-step-guide-for-creating-an-employee-advocacy-program-for-your-business/
In a world where content is king, employees need the tools and the training to get that message out there. Has your company been effective in getting your people sharing? Or are you still limited to "random acts of social media." Please share your challenges in the comments below.
Lindsey Ziccardi is the Director of Operations at Clearview Social. If you c'd like more information on turning your employees into advocates, you can download our free strategy guide: 9 Ways to Get Your Employees Sharing to Social. You can also connect with me on LinkedIn at linkedin.com/in/lindseyziccardi